"The earth has music for those who will listen." That about sums it up. When we commune in nature, all is well, all is in balance, all is healed!

foraging and fast water
moon gate guest house
Moon Gate has partnered with Wild Harmony Canoe Adventures and Shannon Stebelko, Red Seal certified chef and owner of Spicy Radish Café, for a unique adventure in Eastern Manitoba. Forage with us on a wild canoe adventure on the Whitemouth River and the forests of Manitoba.
Manitoba's growing season offers an abundance of wild edibles and cultivated vegetables to harvest all summer. Forage for juicy wild blueberries or harvest ripe tomatoes then Shannon will guide you in a hands-on preserving experience. You'll go home with your own jar of preserves and recipe.
Treat yourself to a weekend of locally sourced home-cooked meals including wild edibles while kicking back in one of Eastern Manitoba's most beautiful bed and breakfasts. Because Moon Gate is nestled on the banks of the Whitemouth River, your canoe adventure may begin here or end here. Your paddling adventure with Wild Harmony will have earned you a peaceful night's sleep.
Foraging & Fast Water is offered on selected weekends through the summer.
Includes:
Two night's accommodation
Welcome beverage of dandelion root iced tea
Two sumptuous locally sourced breakfasts
A three-course dinner one evening
Two lunches prepared including wild edibles
Preserving experience with Shannon Stebelko, Red Seal certified chef
Jar of Home-made preserves and recipe
Three hour guided canoeing experience with Wild Harmony Canoe Adventures
Powered by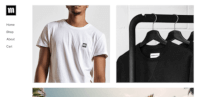 Create your own unique website with customizable templates.